Handmade Chocolates
Gifts, Specialty Items
Join Belgian Chocolatier Piron Thursday, July 30th, for a special visit from Callebaut and their Beanology Bus! Featuring their Ambassador Chef Robert Bennett of Classic Cakes, Philadelphia. Learn about what makes Callebaut Chocolate the best, enjoy samples from Callebaut as well as our chocolates, mousse and Chocolate-Hazelnut Spread. Callebaut will be here 10am-10:30am, we'll be celebrating and sharing until 1:00pm. Enter our raffle for a Chocolate Lady's Shoe!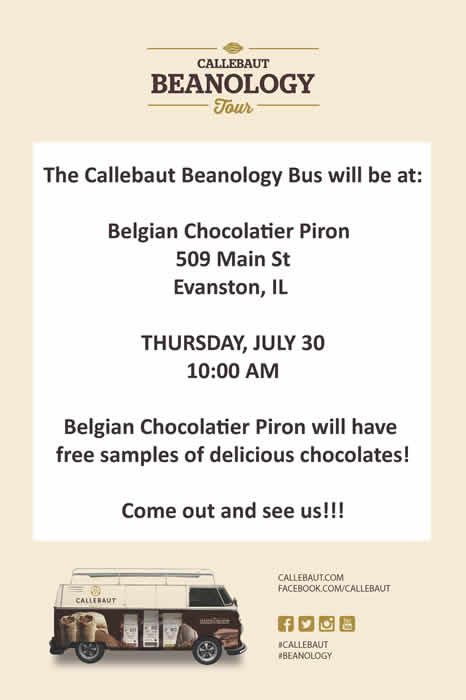 "This decadent den features a variety of handmade chocolates and gift items, and also brings some of the richest Belgian chocolates to Evanston."
- The Michelin Guide 2013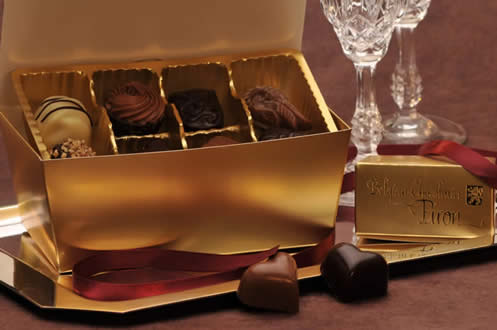 Belgian Chocolatier Piron is honored to be one of Sheridan Road Magazine's "Things We Love"! Click on photo below for video interview with owners, Bob and Fred Piron, and see how we make our chocolates!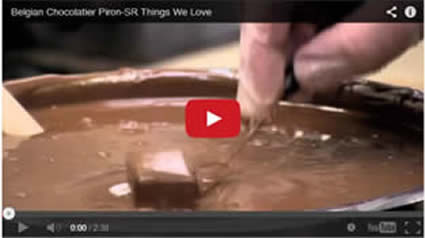 Belgian Chocolatier Piron makes fine chocolates by hand in the European tradition.
Using only the finest ingredients, our exquisite chocolates are widely considered the finest in Chicago and the
North Shore.
Introducing our Scrumptious Homemade Chocolate-Hazelnut Spread!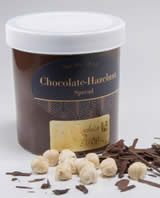 Warm up with our luxurious Ultimate Hot Chocolate Blend!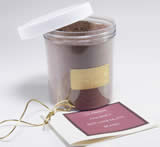 Custom Chocolates
Custom Packaging
Custom Molds
Special Events