Handmade Chocolates
Gifts, Specialty Items
"This decadent den features a variety of handmade chocolates and gift items, and also brings some of the richest Belgian chocolates to Evanston."
- The Michelin Guide 2013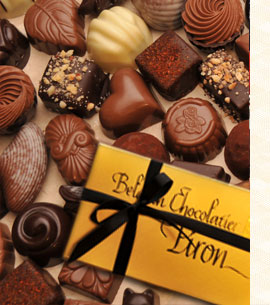 Belgian Chocolatier Piron makes fine chocolates by hand in the European tradition.
Using only the finest ingredients, our exquisite chocolates are widely considered the finest in Chicago and the
North Shore.
St. Nicholas Day is December 6th!
We have Saint Nicholas in Milk, Dark or White Chocolate! Don's miss our holiday novelties, made with Belgian Chocolate!
Santa's in all shapes and sizes, Snowmen, Snowflake Pops, Christmas Trees, Yule Logs, Chocolate Wooden Shoes, and more - Milk, White or Dark.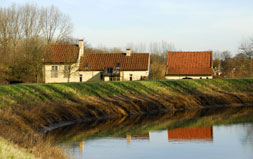 Bringing the depth of European recipes made fresh in our Evanston, Illinois, shop.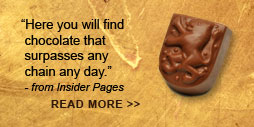 Trained by one of Belgium's most prominent chocolatiers, we bring generations of culinary expertise directly to you. Our fine chocolates are made by hand in our family-owned store with only dairy-fresh butter and cream and a variety of flavors and ingredients from all over Europe.
Visit our Evanston shop or place your order in our online store today.